Zer da? ¿Qué es? What is? Bilbao SERIESLAND
B ilbao Seriesland Euskadiko Serie Digitalen Nazioarteko lehen Jaialdia da. Ekoizpen independiente onenerako eta mundu guztitik datozen sortzaileentzat bat-egite puntua. Urria; Bilbon Serie Sasoia, Bilbon "Otso" Sasoia…
Bilbao Seriesland es el primer Festival Internacional de Series Digitales del País Vasco. Un punto de unión para el Mejor Contenido Independiente y sus creadores, venidos de todo el mundo. Octubre; Temporada de Series en Bilbao, Temporada de "Lobos" en Bilbao…
Bilbao Seriesland is the first International Digital Series Festival in the Basque Country. A center of union for the Best Indie Content and its creators coming from all corners of the world. October; Season of Series in Bilbao, Season of "Wolves" in Bilbao …
B ilbao Seriesland Euskadiko Serie Digitalen Nazioarteko lehen Jaialdia da. Ekoizpen independiente onenerako eta mundu guztitik datozen sortzaileentzat bat-egite puntua. Urria; Bilbon Serie Sasoia, Bilbon "Otso" Sasoia…
Bilbao Seriesland es el primer Festival Internacional de Series Digitales del País Vasco. Un punto de unión para el Mejor Contenido Independiente y sus creadores, venidos de todo el mundo. Octubre; Temporada de Series en Bilbao, Temporada de "Lobos" en Bilbao…
Bilbao Seriesland is the first International Digital Series Festival in the Basque Country. A center of union for the Best Indie Content and its creators coming from all corners of the world. October; Season of Series in Bilbao, Season of "Wolves" in Bilbao …
Sail honetan aurkituko ditugu mundu guztiko sail digital onenak, superprodukzio handiak eta web sarean agertzen diren ahots berriak. 
En esta sección encontramos las mejores series digitales de todo el mundo, las grandes superproducciones y las nuevas voces que emergen de la red. 
This section unites the best worldwide digital series, the biggest productions and the new emerging voices in the web…
"Amets" saila amesgileen, sortzaile ausartenen eta ekoizpen independienteek duten ahalegin handiak hautematen duen saila da.
La sección "Amets" es la sección de los soñadores, la de los creadores valientes y la que reconoce el gran esfuerzo que tienen las Obras Independientes.
The "Amets" section is the one for the dreamers, the one for the brave creators and the one who recognizes the big effort inside the Indie Content.
Goza ezazu telebistan ikusi ezingo dituzun serieetara harrapatuta utziko zaituzten trailerrez!
¡Disfruta de los trailers que te dejaran enganchado a series imposibles de ver en la tele!
Enjoy the trailers that will get you hooked on the series you won't be able to watch on TV!
Lehiaketatik kanpoko euskal ekoizpen onenen erakusketa.
Muestra fuera de Concurso del mejor Contenido Vasco.
This section is a showcase of the best Basque Content out of Contest.
«Zure ametsak jarraitu, zure bihotzari entzun, sortzeari eutsi…»
«Sigue tus sueños, escucha a tu corazón, continua creando…»
«Follow your dreams, listen to your heart, keep on creating…»
Martin Froilán Lapissonde
BAWF/Macaco Films
Csongor Dobrotka
Die Seriale/Dobago Film
Ainhoa Andraka
Doxa Producciones
Ponentes Ponentes Speakers
Nicky Dreyer
Amsterdam/Viacom Europe
Felipe Jiménez Luna
Tuiwok
Ibon Belandia
Singer&Comedian
Diego Urruchi
Media Attack
Gregor Schmalix
Vienna/Gebhardt Productions
Bryan G. Thompson
Miami Web Fest/Imani Film
Fran Valmaña
Eiken Cluster
John Kennedy
El Club Bremen
Tonio Kellner
Neopol Film
Gonzalo Arias
Argentina/UN3TV
Riccardo Cannella
Sicily Web Fest/Cinnammon
Koala Rabioso
Koala Studios
Alvaro Kruse
Influencer & enterpreneur
Nataliya Grigorieva
The Digital Reporter + Realist Web Fest
Oliver Mend
Floston Seriesland
Ainhoa González
Donosti/Media Desk Euskadi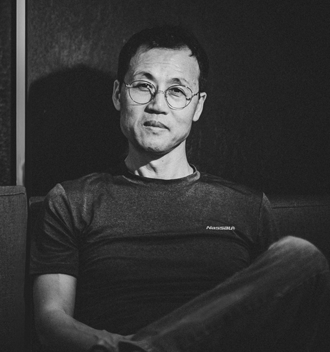 Giusy Mandala
Torino Short Film Market + Emerging Series
Rose of Dolls
Floston Seriesland
Alberto Fernández
Madrid/RTVE
Blanca Baena
K2000/MediaPro
Ana Ruiz
Gazteiz Film Office
Roger Casas Alatriste
El Cañonazo de Transemdia
MORGANE LE MOINE
Blackpills
Instituzio Kideak Instituciones Socias Institutional Partners
Bizkaiko Foru Aldundiak babestutako ekintza Actividad subvencionada por la Diputación Foral de Bizkaia



Garrai ofiziala Tansporte ofical Official transport

Laguntzaile ofizialak Colaboradores oficiales Official partners

JAIALDI LAGUNAK FESTIVALES AMIGOS FESTIVAL FRIENDS

JAIALDIKO LABORATZAILEAK FESTIVALES COLABORADORES FESTIVAL PARTNERS

Elkartea La asociación The association
F loston Elkarte Kulturala adorerik gabeko elkartea da, ikus-entzunezko adarrean zentratuz kulturaren sustapenari laguntzeko lana egiten duena.
Apustu egin du Bilbao Seriesland antolatzearen alde sortzaile komunitate bat sortzeko asmoz, haiek egunero lan egiten duten balio berak babesten dituenak: desberdintasuna markatzen duen bosgarren elementu hori bilatzea.
La asociación Floston, es una asociación cultural sin ánimo de lucro que trabaja para ayudar al fomento de la cultura, centrándose en la rama audiovisual. 
Ha apostado por la organización del Bilbao Seriesland con la intención de apoyar a una comunidad  de creadores , que defiende los mismos valores con los que ellos trabajan día a día: buscar ese quinto elemento que marque la diferencia.
Floston Association is a non-profit that works to help the promotion of culture, focusing on the audiovisual branch. 
Fhloston has decided to organize the Bilbao Seriesland in order to support a community that defends the same values which they work every day with: Look for that fifth element that makes the difference.
Fundatzaileak Los fundadores The founders
Rose off Dolls
Koor. Orokorra Coordinadora General General Coordinator
Oliver Mend
Programatzaile Dir. de Contenidos Artistic Director
B ilbao Seriesland Rose of Dolls-en eta Oliver Mend-en ikusmenetik sortzen da, baita unibertso digitaleko talentu berriak eta ekoizpen bide-erakusleak agertarazteko ezarri diren egitekotik ere.


Bilbao Seriesland nace de la visión de Rose of Dolls y Oliver Mend y su misión de mostrar los nuevos talentos y las creaciones pioneras del universo de las Series Digitales.


Bilbao Seriesland was born from the vision of Rose of Dolls and Oliver Mend and their mission to highlight new talent and pioneer creations in the digital series universe.
Encantados de ayudarte
Estamos encantados de ayudarte
A pleasure to help you